Please read carefully through the below terms and conditions.
Thank you for trusting us with your pet/s. We will exercise all reasonable care for their well-being, health and safety whilst they are in our care. However, under the terms of this contract, you agree that your pet/s are boarded at the owner's risk and you agree to hold Lodge Farm Kennels free of all responsibility and liability for illness, injury or death of your pet/s in the absence of gross negligence.
By submitting the form on this page, you agree: – to inform us of any health, medical or behaviour problems that your pet may have. – to supply full details of any medication or treatment that your pet is receiving. – to allow your vet to divulge any information, about your pet's medical history, to us. – that we may contact a vet if we think that treatment is required for your pet. – that you will be liable for any veterinary or medical costs resulting from a pre-existing condition, that occur during your pet's stay with us. – that you will be liable for any damage or injury caused by your pet to property, equipment or persons. – to inform us of any aggressive or anti-social tendencies your pet may exhibit. – that you will not hold us responsible for, or ask us to replace or compensate for lost or damaged articles.
1. FEES- All fees are charged by the day at £17 for a standard kennel (for 1 dog) and £25 for a garden room (for 1 dog) to include the day of arrival. On the day of departure, if you collect between 9-10am then you will not be charged for that day, unless it is a 1 or 2 night stay only, then there will be a minimum charge of £30 for a standard kennel and £100 for a garden room. Fees are payable either in advance or on departure, as agreed at the time of booking. You will be charged the full booking costs, in the event of early collections.
2. DEPOSIT- 25% of booking charge will be taken as a deposit with a minimum of £10, which is non-refundable. If there isn't a deposit paid within 2 weeks of the booking being made, the booking will be made invalid and you will have to rebook. If you cancel your trip and do not give us 2 weeks' notice, any extra payments made on top of the deposit will not be refunded.
3. EXTRA SERVICES- These will be priced separately and added to the final account e.g. Bath, flea treatment, collection / delivery.
4. PAYMENTS- The payment for boarding fees and other services may be made by bank transfer to sort code 205744- account number 53680894, cash or cheque.
5. VACCINATIONS- All dogs accepted for boarding must be accompanied by a Current Vaccination Certificate, showing annual booster and kennel cough vaccination. Kennel cough booster must be fully completed at least 10 days prior to arrival. Dog's without kennel cough vaccinations are not permitted to board with us and will be turned down on arrival if there is no proof of inoculations. It is your responsibility to provide us with the proof.
6. VETERINARY FEES- Veterinary fees incurred during the boarding period, if as a result of negligence, commencing during the boarding period, are covered by the Amlin Insurance Company, to a maximum of £2000.
7. BELONGINGS- All belongings left on the premises are left entirely at the client's risk any bedding and sleeping beds must be in a clean and parasite free condition. Any belongings becoming soiled beyond normal washing, will be destroyed.
8. PETS SHARING- I wish my dogs to be housed together.
9. If I fail to collect my dog/s within fourteen days of the due date of departure I give the owner of the above business the authority to rehome my pet without further reference to me, provided I have not made arrangements in writing for the boarding period to be extended.
10. I agree that Lodge Farm may store my data, in line with current legislation and contact myself, my veterinary surgeon or my named emergency contact as necessary, in an emergency or to remind me of appointments/bookings.
11. I agree that Lodge Farm may use any pictures of my pets, that they take, on all of their social media/ advertising
12. OPENING HOURS- Collection of dogs is from 9-10am and 3-4pm daily. Drop off of dogs is 3-4pm. Any other time requires you to book an appointment with a member of our team.
I undertake to abide by these terms and conditions on every occasion my pet is / pets are boarded on these premises.
Before departure when collecting your pet after a stay with us, it is your responsibility to check that your pet is in good condition. We will not accept any claims for injury or illness that is not brought to our attention before you leave the premises. Once you have left our premises you will be deemed to have been satisfied with the service given and with the health and condition of your pet unless you have stated otherwise before departure. Please take two minutes to check your pet and avoid any problems later.
We will contact you as soon as possible after submitting our form. Thank you!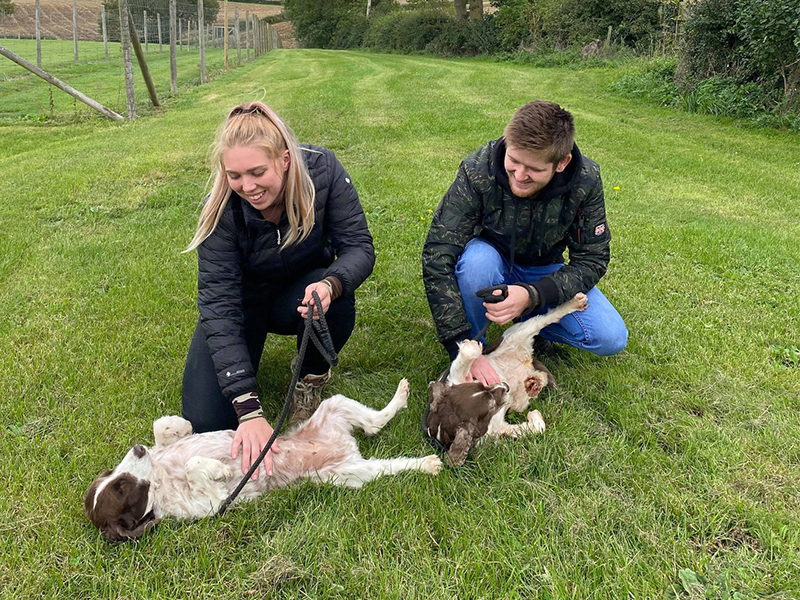 Dog Paddocks
Lodge Farm paddocks is a professional and exclusive dog walking facility with beautiful fields that are fully enclosed with 6ft fences. This provides the perfect setting to allow your dog complete freedom off the lead in an exclusive and secure environment.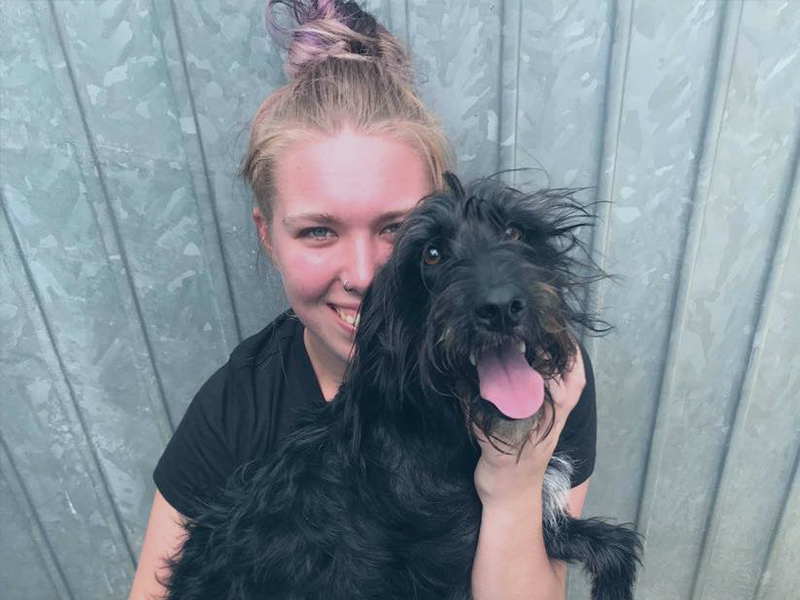 Boarding Kennels
Lodge Farm offers high quality dog boarding kennels. Your dog is one of your closest companions, and we understand that your pet's well-being is of paramount importance when you travel away from home.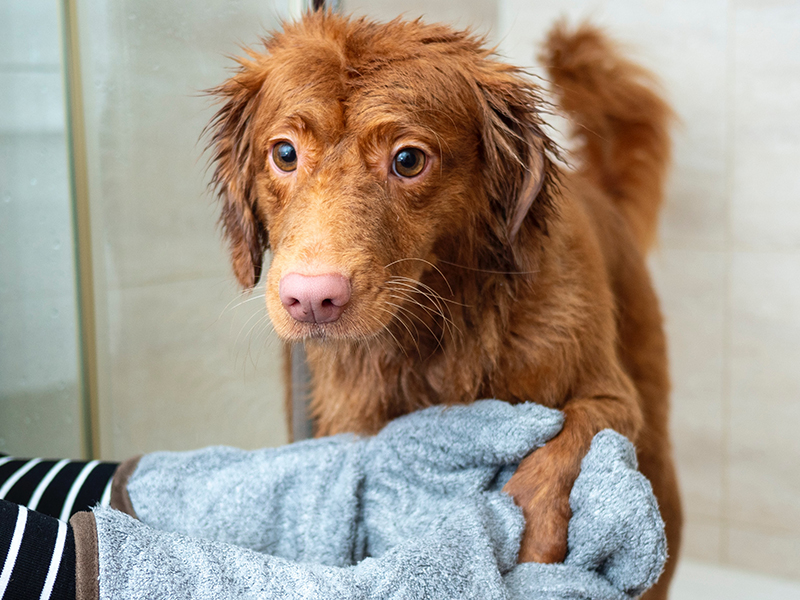 Dog Grooming
Our unique salon offers dogs a pampering haven, specially designed to provide a calm, relaxing and safe retreat in which pets can be groomed, indulged and revitalised.